Bios in english and German plus photos

Adam Weisman studied with Chris Lamb and Fred Hinger at the Manhattan School of Music in New York, with Sylvio Gualda at The Conservatory of Versailles and with Peter Sadlo and Robyn Schulkowsky at the Hochschule for Music in Munich. In 1991 he won 3rd prize at the ARD music competition in Munich and in 1992 2nd prize at the International Music Competition in Geneva. In the television series "Orchestra!" he performed under Sir Georg Solti and Dudley Moore. He composed and played music for theater pieces in Munich, Esslingen and Linz.
He performed with New Music Consort and NewBand in New York in 1998-90, and since then with Ensemble Modern, Klangforum Wien (residenceship 1997-98and 2004-05) Zeitkratzer (concerts with Lou Reed in Berlin and Venice), and Scharoun Ensemble (members of the Berlin Philharmonic). He premiered pieces from Peter Eötvös, Tan Dun, David Lang, Matthias Pintscher, Helmut Oehring...; played under Pierre Boulez, Emilio Pomarico, Stephan Asbury, Sylvain Cambreling...; and he played on many CD's, including one with Ensemble Modern, Frank Zappa and music from Varese.
His solo CD, Mani, three solos from Pieruigi Billone, was chosen for the best list for new music for the first quarter of 2011 by the German Record Critics' Association, and Helixical III for solo marimba has just come out. As soloist he has performed in Athens (concert in honor of Iannis Xenakis),Academy of the Arts in Berlin (2 concerts in honor of Cage) Paris, Munich, Geneva, Berlin, Vienna, Danzig, Perugia and Mar del Plata in Argentina. He is the Drummer with the rock band The Diatribes.
Download the above long english bio
Download the short english bio
And now in German...
Adam Weisman studierte bei Fred Hinger and Chris Lamb an der Manhattan School of Music in New York, bei Sylvio Gualda in Versailles und bei Peter Sadlo und Robyn Schulkowsky in München. 1991 erhielt er den dritten Preis beim ARD Musikwettbewerb in München und 1992 den zweiten Preis beim Internationalen Musikwettbewerb in Genf. Er komponierte und spielte Musik für Theaterstücke am Bayerischen Staats­schauspiel München, am Württembergischen Landestheater Esslingen und Landestheater Linz. Er spielte Neue Musik mit dem New Music Consort und der NewBand in New York von 1988 bis 1990, sowie mit dem Ensemble Modern, mit dem Klangforum Wien (Residenzmitglied 1997-98, 2004-05) mit Ascolta (posthum Uraufführung von Frank Zappa), mit Zeitkratzer (Konzerte mit Lou Reed) und dem Scharoun Ensemble (Mitglieder der Berliner Philharmoniker). Er wirkte bei zahlreichen CD-Productionen mit, u.a. eine CD mit dem Ensemble Modern, Frank Zappa und der Musik von Edgar Varese.
Seine Solo CD Mani, mit drei Kompositionen für Solo Percussion von Pierluigi Billone, wurde vom Verein Deutsche Schallplattenkritik e.V. in die Bestenliste 1-2011 im Genre Zeitgenössische Musik aufgenommen. Adam Weisman spielte Uraufführungen von Tan Dun, David Lang, Wolfgang Rihm, und Peter Eotvos u.a. Als Solist trat er in Athen, Paris, München, Genf, Berlin, Wien, Danzig, Peruggia und Mar del Plata, Argentinien auf. Er ist Rockdrummer bei The Diatribes.
Download this foto for the web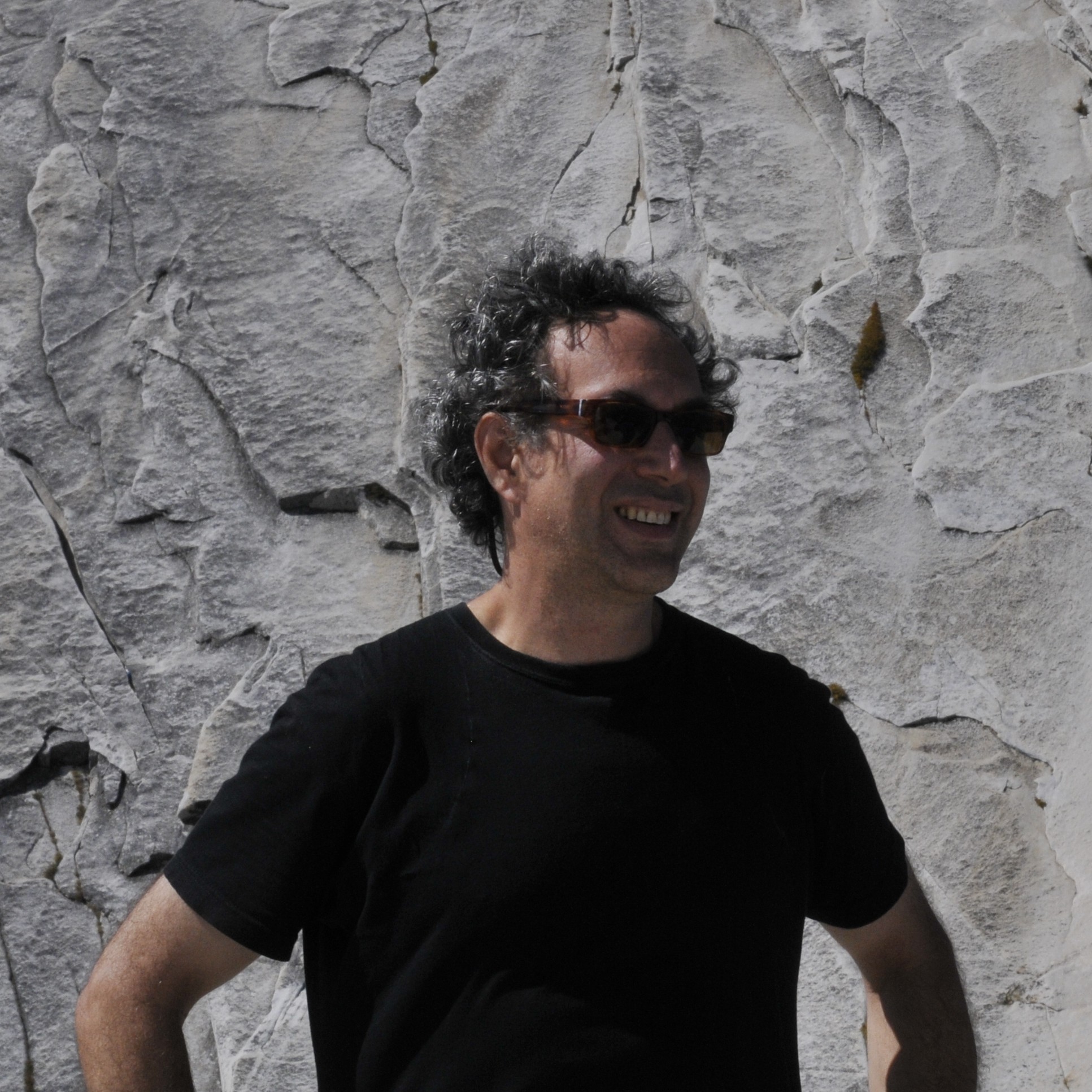 Download a 20x29cm 300 dpi version here.
A little John Cage Child of Tree - picture only for the web.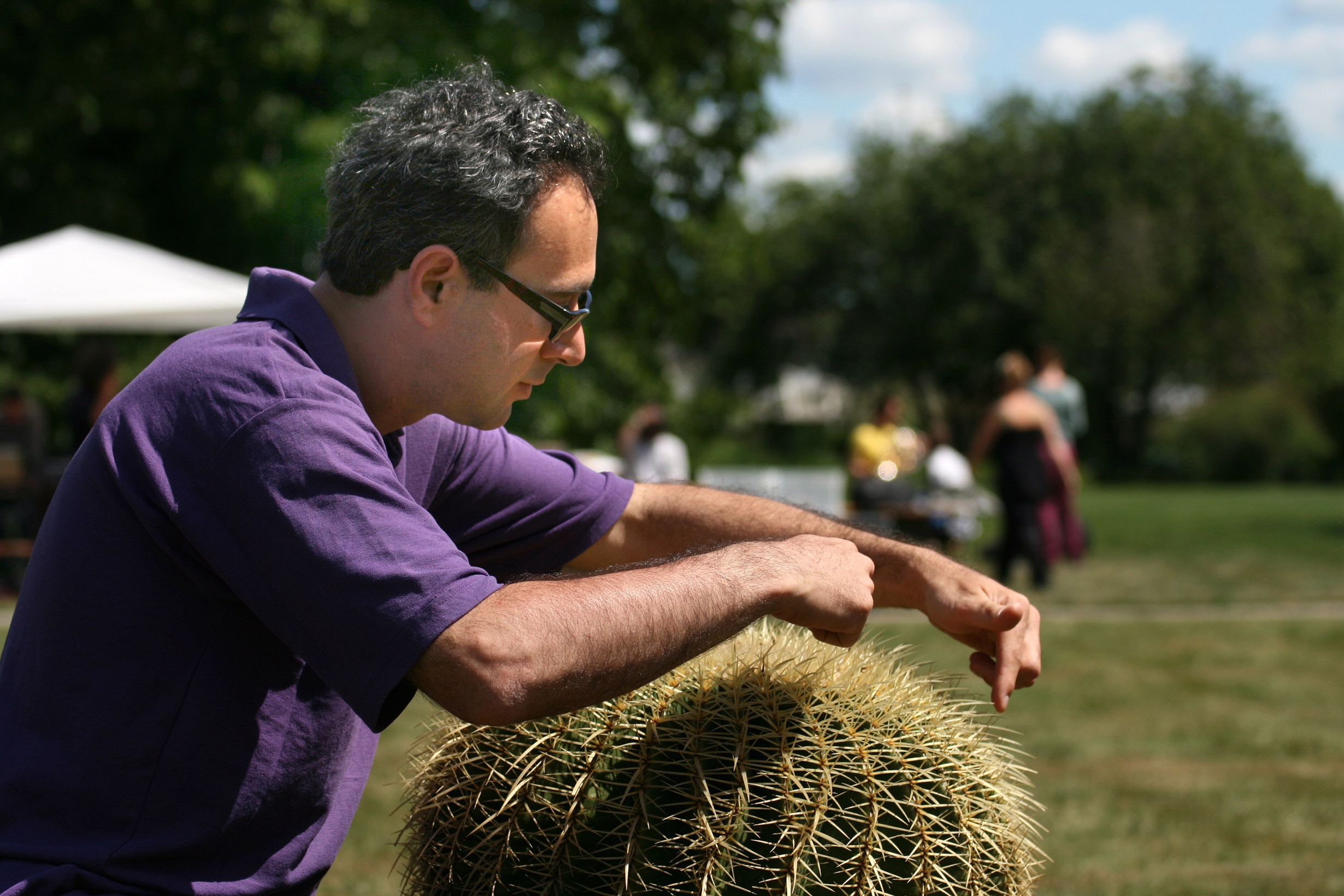 In Tempodrome in Berlin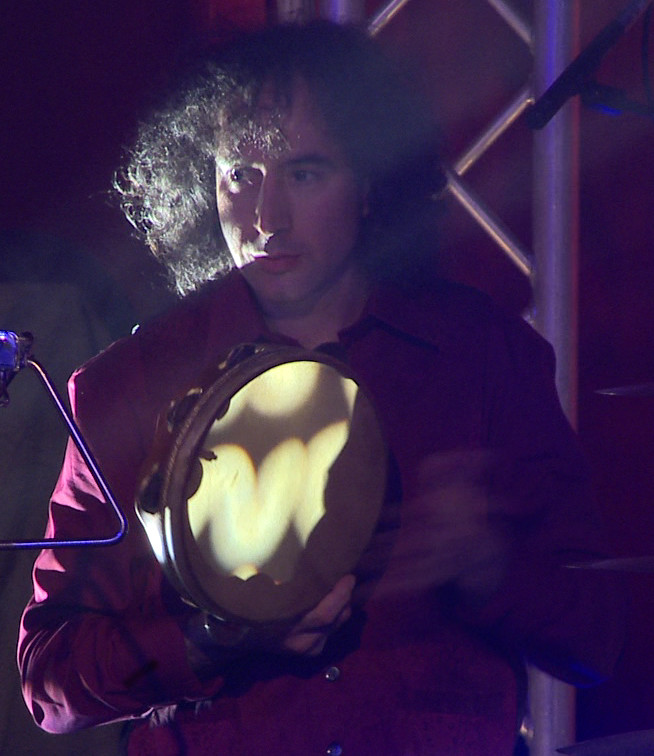 Ligeti Aventures at the NDR in Hannover